Belle Of Het Beest – Windows

Dit spel is geproduceerd door de makers van Oom Ernest. Het vernieuwde aspect ervan is dat het de mogelijkheid biedt het avontuur op twee verschillende manieren te beleven. Als je het spel door middel van het Beest speelt, moet je proberen een einde te maken aan een afschuwelijke betovering. Als je Belle speelt, red je je vader die op geheimzinnige wijze verdwenen is in een zeer vreemd kasteel. Er komt niet alleen actie en ontdekkingszin bij kijken maar ook slimheid en gezond verstand. Deze twee verschillende lotsbestemmingen die op alle gebieden van elkaar gescheiden zijn, komen uiteindelijk bij elkaar in tegenspoed. Jij beslist. Mysterie, humor en emoties: Door opeenvolgend de rol van Belle of het Beest te spelen, zullen uw kinderen genieten van de misverstanden, de gemiste afspraken en de toevallige ontmoetingen. Om dit beroemde sprookje om te vormen tot een groot interactief spektakel hebben de makers gebruik gemaakt van alle mogelijkheden van de multimedia. Het heeft alle aantrekkelijke aspecten van een spannend verhaal: mysterie, spanning, humor en emoties. Kenmerken:

Het nieuwe avontuur van de makers van Oom Ernest
Een origineel scenario en grappige dialogen
Twee manieren om het spel te spelen
Lange speelduur
Een niet-lineair avontuur
Meer dan 10 3D-films.
De beste gaming producten vind je met korting bij PocketCubes
Specificaties:
Belle Of Het Beest – Windows
| | |
| --- | --- |
| Platform | Windows |
| Gesproken taal | nl |
| Format | CD-rom |
| EAN | 9789045641331 |
| Systeemeisen | PentiumTM 266 MHz min.Windows 95/98/Me/XP (Millennium editie)32 MB RAMScherm 640×480, duizendtal kleurenCD-Romspeler 8xGeluidskaart Sound Blaster of compatibel |
| Retour- en annuleerbeleid | Klik hiervoor op Retourneren onderaan deze pagina |
| Verpakking | Amaray |
| Talen container | nl |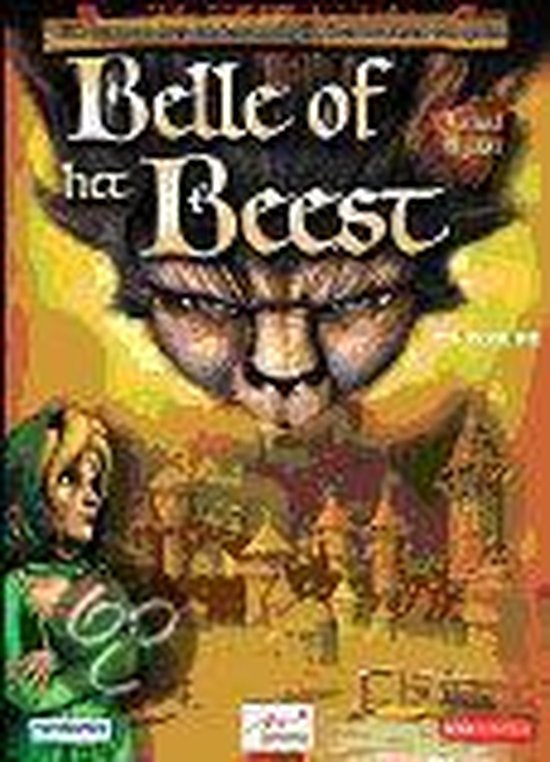 Belle Of Het Beest – Windows